Company Ananta Medicare – Let's help children together
From November 1, 2010 to January 31, 2011 our Company carries out a charitable action for children's homes of Ukraine "Share your smile".
Every chemist's shops, which buys preparations Grippflu®, Spasgo®, Nausilium® during this period, becomes the participant of the action.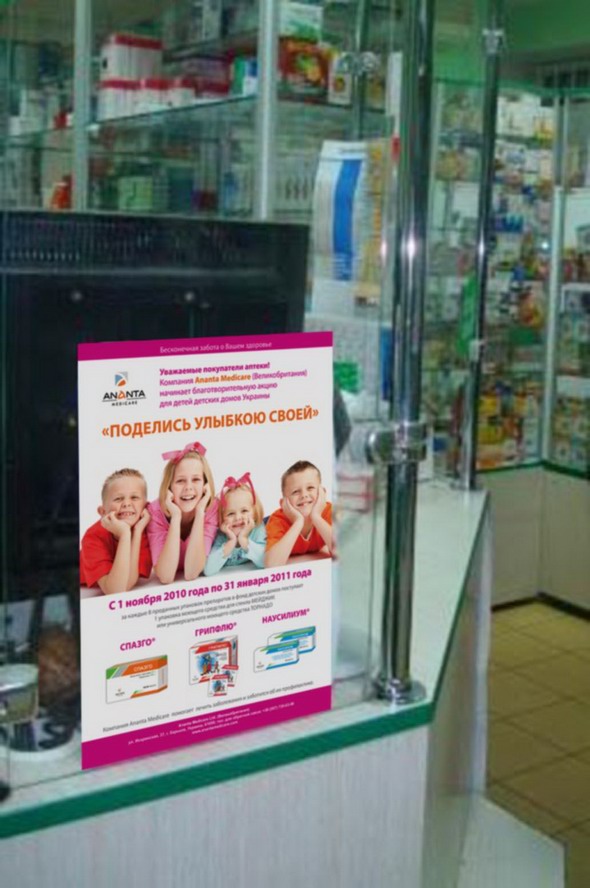 During first 2 months of the action there have been already sold about 20 000 packages of the indicated preparations. As a result of this charitable action universal detergents will be bought and sent to children's homes of all regions of Ukraine. We are grateful to every pharmacist of Ukraine, who has taken up our call to take part in this charitable action.